Are you looking for the next great sewing hack or sewing tool?! Look no further! Wonder Clips are such a lifesaver for any sewing project! We love using for small projects, binding, and more!
Wonder Clips were featured in our roundup of our MUST HAVE sewing notions, but let's talk about why they are so awesome!
Here's a picture when we were family sewing some flat bottom drawstring bags for the upcoming summer season. That mesh is something else and pins just wouldn't have done the best job and they poke me ( angry face!) so Wonder Clips really worked wonders!
They were the giveaway for our family sewing day!
Finished Product: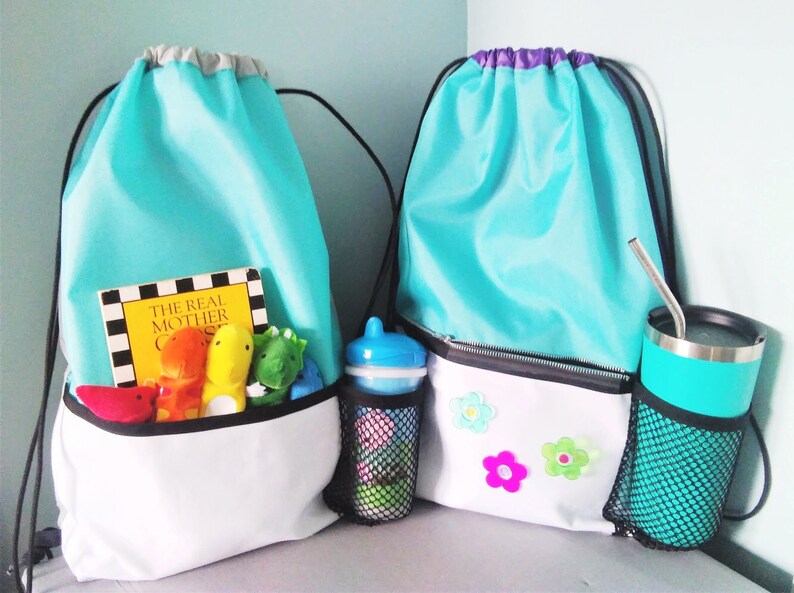 First, they there is less bloodshed! Let me set that for the people in the back - THERE IS LESS BLOODSHED! As a newer sewist, pins are great to work with but you do get stuck undoubtedly.
As you can see with pins holes can get left in the fabric. With
Wonder Clips
no holes are left. This makes for a nice looking sewing project.
Second,
Wonder clips
work literal wonders for all types of material. As you saw above they work much better on mesh than pins do with the many holes. They do great on plastic (which we needed for our
Curshy Careers
) and literally all types of fabric!
Finally, the colors don't hurt either! We love a good rainbow! They perk up the sewing room as well!